Planning a Wedding on a Small Budget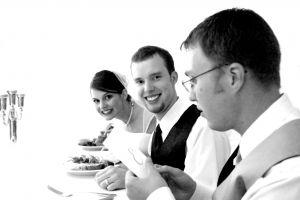 Planning a wedding on a small budget needn't mean that your wedding won't be special and memorable. A low budget wedding is the ideal way to express your individuality and have a fantastic day while not breaking the bank.
Planning a Wedding
Sometimes, with all the excitement of planning a wedding, the very basics of a marriage ceremony and what it means gets lost. The one single important feature of a wedding is the commitment that two people are making to each other. It doesn't matter if the bride is wearing a top-end designer wedding gown or if the guests are sipping the very best vintage champagne, what really matters is the fact that the bride and groom are celebrating their special day with friends and family. Whether the wedding costs a few dollars or tens of thousands of dollars, the end effect is exactly the same. The bride and groom will end the day as man and wife and will be embarking on their new lives together.
Important Considerations When Planning a Wedding on a Small Budget
There are several things to consider which will help when planning a low cost wedding. The first thing is what your actual budget is going to be. Using a budget worksheet is an excellent way to start the planning off on the right foot and keep track of expenses as you go.
Don't Get Caught Up in the Hype!
Bridal magazines, specialist stores, planners and many others will tell you that for your day to be truly special you need to buy, hire, or rent all sorts of things. Resist! Decide what things are important to YOU and stick with it.
Be Individual
A low budget wedding is the perfect opportunity to push tradition to one side and to organize a highly individual celebration. While tradition might say that the bride 'must' wear a long white gown or that the guests 'must' toast the happy couple in champagne, who is to say that a wonderful day can't be had by doing something a little different, and a little less expensive.
Look for Secondhand Bargains
There are many secondhand bargains to be had and these can be a great way to help keep the costs down when planning a wedding on a small budget. No one will know if your dress is secondhand or if the groom's suit was from a thrift store! Some real bargains can sometimes be found on auction websites, such as eBay, or at local consignment shops.
Make Your Own Wedding Invitations, Programs, and Other Items
A great way to save money is to make your own wedding invitations, programs, table decorations and more! LoveToKnow Crafts has lots of information about how to create a whole range of wonderful items and this is a great way to stamp your individuality on your day. A do it yourself wedding invitation is also going to be long treasured by family and friends and a handmade wedding program is going to be truly unique.
Alternative Receptions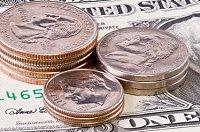 One issue that many couples face is balancing their desire to share their wedding day with lots of family members and friends while also sticking to a tight budget. This can make wedding receptions very expensive. Why not consider alternatives to the traditional reception. This not only saves a lot of money, it can also provide a wonderful day to be long remembered. A picnic or backyard wedding barbecue, for instance, can be great fun and these can be provided on a low budget or even ask guests to 'bring their own'. Don't worry that people will be offended or surprised by a break in tradition, many people much prefer informal ceremonies to stuffy formal affairs. If you would still like caterers, there are several small companies that can offer excellent deals. They can often offer highly competitive prices as they do not have the large overheads of bigger companies.
---
A perfect wedding day isn't reliant on all the traditional trappings of a conventional marriage ceremony. When you are planning a wedding on a small budget, remember to concentrate on what is important to you and your loved one and create your own perfect and unique day, all while taking advantage of numerous wedding money saving ideas.