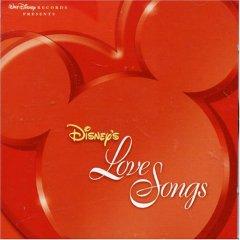 Whether you are having a Disney-themed wedding, are a true romantic at heart, or just love the music, Disney wedding songs can add a special touch to your day, from a wedding introduction song to a mother and son song.
Classic Disney Love Songs
With a large percentage of Disney movies culminating in the ultimate "happily ever after" of a wedded bride and groom, it is no wonder that many couples choose Disney love songs for their weddings. Renowned for their incredible success, Disney carefully crafts each aspect of their films, including the musical scores, many of which have been nominated for awards. From the grand entrance to the first dance, the DJ's dance music to the end of the wedding reception's music, Disney songs can aptly fit into the wedding plans.
Some of the beloved classics of Disney love songs for weddings include:
A Whole New World -- Aladdin
So This is Love -- Cinderella
Can You Feel the Love Tonight? -- The Lion King
Once Upon a Dream -- Sleeping Beauty
Beauty and the Beast -- Beauty and the Beast
Bella Notte -- Lady and the Tramp
When You Wish Upon a Star -- Pinocchio
Love -- Robin Hood
You'll Be in My Heart -- Tarzan
Colors of the Wind -- Pocahontas
If you are a Disney fan, you may also have a preference for a more contemporary selection from a recent Disney movie that would make an excellent choice as well.
Including Disney Wedding Songs in Your Celebration
There are hundreds of other beloved Disney songs that can be included in weddings. While many of them are romantic, others are just plain fun. You can include Disney music in your wedding or reception in a variety of ways. CDs and soundtracks are one of the most easily available options, as there are both a number of Disney wedding or love song collections and soundtracks for specific movies available.
You can also download individual songs if you are looking for just particular music to be replayed. If you are hiring musicians or a band, they may already have some Disney music in their repertoire; if not, you can find sheet music and arrangements for many of the most popular Disney wedding songs available at many online retailers such as Sheet Music Plus. Some couples may find they enjoy instrumental versions of their favorite Disney songs for a romantic feel, while others prefer the soundtrack movie versions for fun, nostalgia, or other personal preferences. Still others may prefer some of the various music artists' remakes of classic Disney love songs.
You can also include Disney music into your wedding reception with karaoke. Many of the Disney songs make fabulous karaoke renditions, and you can purchase CDs specifically designed for Disney karaoke, available in several volumes.
Available CDs
The following are a few CD titles of Disney wedding music currently available. These range in price depending on whether it is one CD or a collection, whether it is an instrumental or movie version, and other factors, but generally range from approximately fifteen to fifty dollars. If you're undecided on which Disney music you want, you can play clips of the songs on many sites such as Amazon.com to help you choose before you buy.
Disney Fairy Tale Weddings
Disney's Wedding Story
Wishes -- Walt Disney Presents
Disney's Love Songs
Disney's Love and Ballad Collection
Disney's Princess Favorites
Classic Disney: 60 Years of Magical Music
Disney by Candlelight
Disney Wedding Music Favors
If you're incorporating Disney wedding music into your nuptial plans, you may want to consider incorporating into the favors as well. A photo montage on CD or DVD with a background of one or more favorite Disney pieces can be a wonderful favor that commemorates your special day and goes along with your theme and/or music choices.
More Disney Music
For more Disney wedding songs, visit the official Disney music website for everything from the hottest contemporary selections to purchasing information for more classic songs.