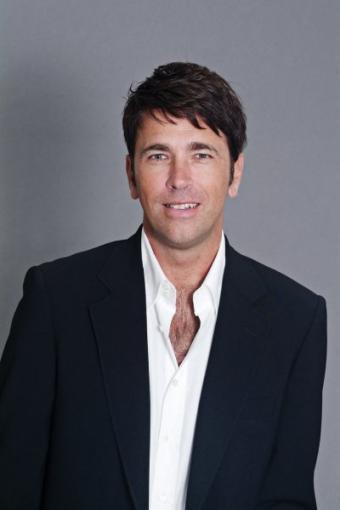 Every bride worries about finding the right gown and would love for a wedding gown designer to give her a few tips. Whether planning a destination wedding, wanting to add color to a wedding dress, or just looking for that perfect fit a wedding gown designer's tips can be helpful.
The Dress for Your Body
LoveToKnow (LTK): What's the best gown type different body shapes?
Michael Shettel (MS): I created and introduced new mermaid and trumpet shaped gowns this season to really flatter the figure, in addition to the classic strapless, a-line shapes we are known for. These give women with curves (pear or hourglass) another option to celebrate their bodies.
For brides who carry a little extra weight in the middle, empire and A-line are always good choices. They help bring the attention upward and smooth out the middle. Wrap styles are also good to help trim the mid-section if the bride happens to not want to go with an empire, flowy style.
Boyish shaped brides do well with gowns that really accentuate the waist and give them shape. Brides with broad shoulders can benefit from off the shoulder v-neck and cap sleeve styles. The v-neck helps create a new focal point--the décolletage, and the cap sleeve softens the shoulders. Halter styles can also be a good choice, but they should compliment the collarbone.
Wedding Dresses and Skin Tone
LTK: When it comes to choosing a dress for your skin tone, any tips?
MS: White has always been considered the traditional color for a bridal gown. However, the majority of brides are now choosing ivory and light golds because these two tones look good on a variety of skin tones. They add a certain luminescence to the skin, and make the bride "glow". Blush is also a wonderful option for brides with very fair or brown skin tones, as another option to the more widely chosen ivory and golden hues.
On a very fair-skinned bride, a blush gown can play up the milkiness and porcelain features of the skin. On brown skin tones, a blush can have a similar luminescent quality to the skin, especially if there's a touch of iridescence to the fabric.
New Collections: Alfred Angelo Wedding Dresses
LTK: Tell me about the Destiny and Dream in Color™ collections.
MS: Since destination weddings now make up over 18 percent of all weddings and are growing rapidly year after year, we at Alfred Angelo thought it a perfect time to introduce a specific collection for these brides. The Destiny collection is a wonderful selection of gowns that are beautiful and chic, yet will travel more easily than a traditional, full gown. Most of the gowns are made in chiffon and/or lace with subtle detailing. They also are a little sexier and reveal more of the body, like the legs in a high-low hem, or the back with a cut-out back, or the decollatage with a net illusion neckline.
The Dream In Color™ collection is one of our most popular collections because it allows the bride to be a part of the design of her gown and adds an additional level of personalization. What I've learned working with the brides is that they really want to be part of the design process. By allowing them to have a dress that comes in ivory or white with 55 different colors to add to a panel train, a trim on a neckline, or a sash, they really become part of the design process.
By offering 55 colors in our color palette, the bride can personalize her wedding to her linens, flowers, bridal party, and the overall theme of their wedding, making it truly one-of-a-kind.
Tips for Bridesmaids' Dresses
LTK: If a bride wants all of her bridesmaids dresses the same--not just the same color--what's the safest dress style and color to choose?
MS: An A-line is probably one of the safest styles, but we've noticed a great success with a short tank wrap style as well, especially in one of our newest knit fabric styles-which are FANTASTIC for spring and summer weddings, and especially destination weddings. Our new knit collection is also very flattering on many different body shapes because of how nicely it falls on the body.
The Time and Place
LTK: What are some of the hottest styles for wedding dresses this spring and summer?
MS: Some of the hottest spring and summer wedding gowns/dresses are ones in light flowing fabrics that have a light and airy feel to them, like chiffon, lace, tulle, and net over a lightweight satin or charmeuse. From the latest collection, Alfred Angelo's styles 1148, 1807, and Alfred Angelo Sapphire styles 761 and 755 are great examples.
Also, short, fun and flirty styles are always great for destination spring and summer weddings. Alfred Angelo wedding dress styles 1142 and 1635 are two great gowns in a shorter silhouette.
LTK: Would you say that the most popular styles shift from year to year, or do they have more longevity?
MS: I think classic silhouettes have longevity, like the A-line, empire, and strapless. The more fashion-forward styles have a tendency to change more quickly because they follow fashion more closely, like the Grecian, one shoulder, and short.
LTK: What's the best wedding dress for a beach wedding?
MS: Whatever your heart desires! There are no limits to the "right" kind of gown for certain settings anymore. It's really all about what the bride envisions for her big day, no matter where she's getting married. Some brides who marry on the beach go for a slinky sheath gown. Some opt for a whimsical short number. Some go for the gusto and wear a beautiful ball gown, in a lightweight fabric so it can travel easily. I think whatever makes the bride feel like a million bucks and fits in with the scenery is perfect.
LTK: How far in advance to you recommend purchasing a wedding dress?
MS: One year. All of our gowns are made to order, so one year gives the bride and our seamstresses plenty of time to order a fresh gown made for each specific bride, with enough time for proper alterations.
LTK: If the wedding is at a distant location, what's the best way to pack the dress and freshen it up once it's unpacked?
MS: All of our gowns are pressed before being shipped to the original store for the bride to pick up. I would suggest keeping the gown in this packaging, and transporting this way. Once the bride arrives at the hotel or accommodations, I would advise hanging the gown up at the highest point so the gown can hang freely, and remove it from any plastic packaging so the gown can breathe.
Keep it away from windows, sliding screens and bathrooms, and any place where it could experience extreme weather or humidity. If need be, you can always call the hotel prior to arrival and be sure they have a steamer available should the bride need to steam out an unruly wrinkle.
About Michael Shettel
Michael Shettel studied Fashion Design at FIT in New York, earning a BFA in the early 1980s. He has worked with fashion icons such as Irving Penn, Diana Vreeland at the MET, M. Hubert de Givenchy in Paris, Tommy Hilfiger, Arnold Scassi, Georgio Sant'Angelo, Hanae Mori, and Shirly Goodman (the founder of FIT). For more information about Michael, visit his page at LinkedIn.
Shettel loves the opportunity to design wedding dresses because it is such a special purchase for the bride. While he loves a variety of dress designs, he says, "Most importantly I love when the bride feels and knows she is in the right style for her figure! It's thrilling for me to see the bride's reaction on her face when she's found "her" gown."