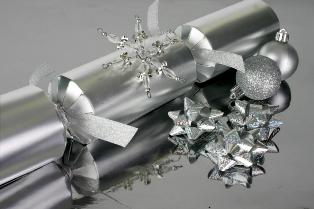 Part of the fun of planning a winter wedding is shopping for wedding favors. Not as many people choose to get married during the cold weather months, if this is your decision, you might want to incorporate the snow and the chill into the theme of your wedding. What follows are some suggestions for some comforting winter wedding favors.
Snow Globes
What better reflection of the season than snow globes? An Internet search will help you find favors featuring tiny snowmen, a mini bride and groom and even a photograph of the Happy Couple. The average cost is about $2 - $3 per favor. Guests are sure to love this unique gift and treasured keepsake.
Snowflakes or Snowman Favors
Fortunately for you, snowman or snowflake wedding favors abound. Some suggestions for white or silver snowflake themed favors include:
Bottle stoppers
Bookmarks
Christmas ornaments
Picture frames
Place card holders
Napking rings
Candles
Mini boxes
Votives
Salt and pepper shakers
Plants
Certain plants make wonderful wedding favors. Giving small poinsettias to your guests ensures a gift that will last for month. For a more permanent wedding favor, consider evergreen or holly trees. The Chinese especially appreciate evergreens at a wedding as it symbolizes longevity. Pine cone themes also make for wonderful wedding favors. Consider candles, picture frames, and Christmas ornaments.
Hot Drinks
What could be more comforting than a mug of hot chocolate or a cup of tea during the cold winter months? Fortunately you can provide the cup and the beverage. Consider a coffee mug with your names or picture on the front, or even a winter inspired wedding theme. For a classier favor, consider china tea cups.
Don't stop there though. Give your guests something to put inside the cups! Try decorative packets of herbal teas, gourmet hot chocolate or coffee or even hot toddy mix.
Christmas Favors
If your wedding falls around Christmas, you're in luck. Christmas wedding favors are the easiest to find. Below are some considerations for Christmas themed wedding favors:
Silver Christmas tree ornaments with your names and the wedding date engraved.
Mini wreaths
Christmas candles
Christmas cookies
Mini gingerbread houses
Holiday cocktail mix
Other Winter Wedding Favor Ideas
Winter themed keepsake boxes
Mint or candy tins with your names and wedding date inscribed
Winter themed paperweights
Candles
Candle holders
Decorative soaps
Vermont maple syrup favors
Foil wrapped chocolates
Silver or crystal coasters
Where to Find
There are just as many places to shop for winter favors as there are favors themselves. Craft and party stores always have a wonderful selection, as do wedding centers. For an enormous selection, search the Internet. Some suggestions include:
More Wedding Favor Articles