To My Sister on Her Wedding Day
Whether penning a sentimental card or leading a special toast, "To my sister on her wedding day," is a good beginning.
On a Sister's Wedding Day
Regardless of any age, arguments or personality differences, sisters hold a special place in a bride's heart. Finding the right words to express your feelings on her wedding day may be challenging because of all the emotions you feel. A good way to start your thoughts is with a solid sentence like, "To my sister on her wedding day." Use this starting sentence when designing your own stationary or make an honorary speech.
A Poem
Traditionally the sister of the bride is only required to make a speech if she is the maid of honor. However, in today's modern culture many family members make speeches at the wedding reception. At your sister's reception, express your support by reading a loving poem like this one. For the best delivery, take some time to memorize your poem. Reciting it from memory will be more meaningful than reading it from a card or piece of paper.
We made mud pies and played in the sand
We shared secrets while holding hands
With giggles a plenty and many tears
We shared the growing pains of many years.
With your wedding, it's true, some things will come to an end
But you are so happy I can't help but extend
My very best wishes and deepest love to you two
I am so thankful to you have a sister like you
Wedding Cards
If you are not required to give a speech, you can still offer your wedding wishes with a handmade card. Sentimentality is expected at your sister's wedding so it is okay to be nostalgic and emotional. Use some vintage fabrics, ribbons and card stock to create a one-of-a-kind wedding card. Use a calligraphy pen and write a simple heading like "To My Sister on Her Wedding Day." Place a picture of the two you together on the front cover. Inside the wedding card, write a short but sweet message like the following:
No longer a Miss but always a Sis! I love you!
Sending you a smile, while shedding a tear - You may be far away but in my heart you are near.
You bake a mean mud pie and give the best hugs - To you my sister I wish lots of love.
More than a sister, you are my best friend. Best wishes dear sister, may your happiness never end.
Tips for Writing a Wedding Speech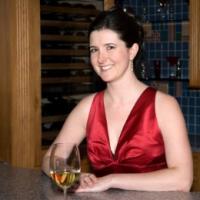 If you are expected to give a speech, you will need to jot down beforehand what you want to say. Use these guidelines to create the perfect wedding speech.
Keep it brief. Time is important and you should be considerate of the couple's schedule. Other guests may be asked to make speeches so keep your speech short.
Begin your speech with a quote that is relevant to the special day. You could pull a quote from a popular love ballad or an obscure poet that your sister likes.
Share a special memory, not a collage of memories. Relate a memorable moment to the gathered guests.
Give your blessing or approval to the couple. Acknowledge the groom with kind words.
End with well wishes and supportive statements.
---
A well written or spoken wedding message will make you sister feel loved and supported. Show her how much you care by showering her with words that touch the heart.